Ski bus
// We will take you to every ski resort.
Description
Number of clients should be 1 or 7 persons
In the morning we pick you up at the agreed time in front of the hotel where you are staying. The we transport you by     microbus to the chosen ski resort. After the last ski run we will meet in either a ski bus and then will take you to your hotel or we make agreement for the next Après-ski program. Offer is valid for pick-up points Smokovce, Tatranska Lomnica, Velka Lomnica, Stara Lesna, Nova Lesna, Tatranske Matliare, Tatranska Lesna, Tatranske Zruby and Tatranska Polianka. Other pick up points like Poprad, Kezmarok or Strbske Pleso by agreement.
The minimum transport distance is 70 km.
If you are interested in a shorter distance, the price will be 79 EUR.
Do you want to go ski to ski center not in our offer? No problem. We will make you an offer for all your needs.
We transport passengers as well outside of the Slovak Republic. We can arrange full-day trip with certified tour guide. Contact us for details.
And what about Après-ski (water parks, disco, shopping, gourmet experiences) program?
We can agree to another program after skiing. We can visit water parks Auqacity Poprad, Aqupark Tatralandia in Liptovsky Mikulas, Gino Park Besenova, Aquarelax Dolny Kubin or spa Lucky.      For active groups the day begins with evening disco. We know the best disco clubs. To purchase a gift or buying ski equipment we      will stop at shopping malls in Liptovsky Mikulas, Zilina and Poprad. We will recommend further attractions. Just ask!
* For more information click on the icons "+".
Prices
Resort
Mountains
Altitude
Cabin lifts / Chair lifts / Lifts
Slopes
Our price
Jasna (Chopok Sever / Juh)
Nizke Tatry
860 - 2004 m
4 / 14 / 8
44 km
99 EUR
Ruzomberok - Malino Brdo
Velka Fatra
545 - 1209 m
1 / 1 / 6
12 km
99 EUR
Park Snow Donovaly
Velka Fatra
915 - 1361 m
1 / 1 / 13
11 km
139 EUR
Vratna - Free Time Zone
Mala Fatra
600 - 1520 m
1 / 1 / 12
14 km
159 EUR
Rohace - Spalena - Zuberec
Orava
1030 - 1500 m
- / 1 / 3
5 km
119 EUR
Skipark Kubinska hola
Orava
720 - 1396 m
- / 2 / 8
14 km
159 EUR
Park Snow Velka Raca - Oscadnica
Kysuce
638 - 1048 m
- / 3 / 3
14 km
169 EUR
Zakopane (Kasprowy Wierch)
Poland
1027 - 1959 m
1 / 2 / 2
13 km
79 EUR
Bialka Tatrzanska (Kotelnica, Kaniówka)
Poland
680 - 910 m
- / 5 / 3
15 km
79 EUR
Stuhleck - Semmering
Austria
777 - 1774 m
- / 4 / 5
24 km
439 EUR
Hochkar
Austria
1480 - 1770 m
- / 6 / 3
19 km
539 EUR
Ski Amade (Salzburg, Glacier Dachstein)
Austria
827 - 2700 m
278
860 km
639 EUR
Kaprun (Glacier Kitzsteinhorn)
Austria
911 - 3029 m
5 / 5 / 10
41 km
699 EUR
Price is included for all persons outward and return
Our fleet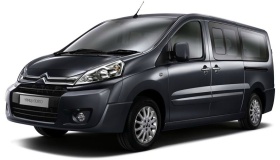 Citroen Jumpy
Air-conditioned minibus
7 persons + driver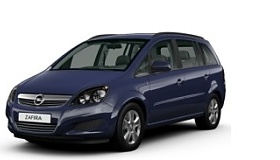 Opel Zafira
Air-conditioned VAN
6 persons + driver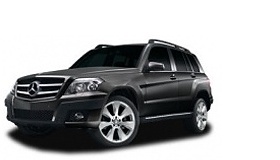 Mercedes-Benz GLK
Luxury transport for longer journeys
3 persons + driver
Order
We recommend for successful order:

Our address
SNOW.SK
POBOX 30
059 60 Tatranska Lomnica

Contact
Phone: +421 907 946739
Fax: +421 52 2301630

Internet
Email: info@snow.sk
Google Talk: tatranec
Skype: dusan.korytko